Don't Get Fooled By Phony Frames
Spotting Fake Oakley Sunglasses on Ebay
Trending(ebay)


Oakley Sunglasses
Oakley for Men
Oakley for Women
Oakley Polarized
Oakley Jawbone
Oakley Frogskins
Oakley Juliet
Oakley M Frame
Oakley Blades
Oakley Half Jacket
Oakley Radar
Oakley Radar Patch
Oakley Thump
Oakley Thump Pro
Oakley Thump 2
Oakley Radar Range
Oakley O ROKR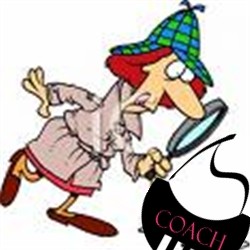 Oakley Radar Listing [eBay]
---
Case Study 1
Case study 2
Case study 3
Case study 4
Fake Coach Craigslist
---
Sunglasses studies
Fake Oakley ebay
←
---
Our case studies are designed to offer insight on how to apply our power points while shopping online, especially eBay. We will show you our process, how we spot the red flags, and subsequently render a verdict on an item's authenticity. We want to point out that our way is not the best method, or the most conclusive method to spot fake handbags online. But it is an effective method. We recommend that you treat our case studies as guidelines, not laws, and develop a system that works best for you, as your speed and skill increases.
---
POWER POINTS:
Power point 1.
Use detailed keywords when searching.
Power point 2.
Meticulously scrutinize the sellerís feedback.
Power point 3:
Scrutinize the handbag pictures for tells.
Power point 4:
Check out the sellerís return policy.
Power point 5:
When in doubt, get a second opinion:
[
Note
] A detailed description of these five points can be found in our tutorial
online buying tips
[
Disclaimer
] Part of the sellers ID has been blocked, as these items are not currently on the market, and the seller may or may not be currently in good standing with eBay. It is not our purpose to attack the sellers personally, it is however our purpose to inform you the buyer on how to protect yourself. The assault on counterfeit merchandise must be done from the top down and the ground up. We will leave the top down strategy to law enforcement, but the ground up strategy can be done by us, the consumers and legitimate sellers, with a surplus of good information.
---
Below is the point by point breakdown of an Oakley Radar listing by xxxxx2012.
---
Findings:
[
1. Power point one
]
Keywords
Listing Keywords:
Oakley Radar Sunglasses (Matte Black) *New*
[
Power point one assessment
] The keywords this seller used are strange in the sense that they have an odd use of characters that are not needed, like ( ), and the use of the *. Odd characters are usually a sign of an amatuer seller, but that alone does not automatically constitute a red flag. It does not mean that the seller does not have a vast knowledge of the product they are selling, but more so that they do not have much expierence selling online. A slight bit of caution may be warranted when you see a lisring with a lot of characters in the title.
[
2. Power point two
]
Feedback
eBay seller feedback:
Seller's feedback score: 16
Seller's feedback percentage: 100%
[
Power point two assessment
] 100% positive on 16 feedbacks. Of the 16 feedbacks, 13 relate to selling. Of the 13 seller feedback, 5 relate to sunglasses, and one of the five is neutral. This is not ideal feedback for an authentic Oakley seller. The
neutral feedback stated that the item was not as described
, but a full refund was given. The
neutral feedback tell
is one that is talked about in more detail in our
online shopping guide.
To sum it up, often times neutral feedback will be the
most telling of all feedbacks
. This is also a good example of why feedback percentage on its own does not mean much.
[
3. Power point three:
]
Pictures
[
Item's pictures:
] Seller offered three item pictures. A small number of pictures should give rise to caution. However, a small number of pictures alone is not enough to justify a red flag.
[
Image 1
]
[
Image 2
]
[
Image 3
]
[
Power point three assessment
]
Image one: What jumps out here is what is in the background. It looks like it is an Oakley box, but the writing on the box does not look like English. Oakley sunglasses are made in the USA, and their boxes should not have what looks like Chinese writing on them.
Image two: The second image looks like a stock photo taken from a retail website. The problem here is that the glasses are most likely fake, given the evidence of the dustcloth that the glasses are sitting on. That is not an authentic Oakley dustcloth. So here the seller is using the stock photo trick, except the stock photo in this case is a fake pair of sunglasses.
Image three: This is where the phony hits the fan. Here the Oakley sunglasses have a sticker on the lens, that is the first indicator that the glasses are fake. In this picture we have a better look at the box, and it looks even more clearly to be Chinese writing stamped in places. And the best part of all, is that the seller took the picture with his cell phone, that is an indication of a someone who is very new to selling online, and most importantly, the seller caught his reflection in the lens. Just in case there was any doubt as to who was selling the phony Oakley sunglasses on ebay. (We blocked out the seller's face for our guide). This listing is a paramount failure. But none of this is the most shocking of all. Despite all of these blatant tells, there still was, at the time of writing this guide, 21 bids on these glasses:
[(*)Seller was alerted that they were selling fake merchandise]
[
4. Power point four
]
Returns
[
Refund and Return policy
] This seller does not offer a return policy. This does not justify a red flag itself, because many legit sellers do not offer returns on used merchandise. However, these are listed as new items, so a no return policy is a red flag in this case.
[
Power point four assessment
] This seller
does not
offer a return policy. However in the seller's feedback, there is someone claiming they got a full refund. Either the seller is flexible, or they changed their policy after they granted that refund. Below is the seller's actual description, more clues are available within this description.
[
Seller description
] (Seller description will be discussed in this section, to conform to our
tutorial
).
The seller writes:
Oakley Radar Sunglasses
Sunglasses Include:
Oakley Factory Box
Oakley Hard Shell Case
Oakley Micro-fiber Cleaning Cloth
Oakley 1 Year Warranty Information
Model: Radar
Frame Color: Matte Black
Lens Color: Multi-Color
NEVER BEEN WORN - New In Box w/ Tags
What You See is What You Get
Good Luck Bidding!

*I Will NOT Ship International*

Notes on seller description:
Nothing too odd in the description, except for mentioning the Oakley 1 year warranty information. Oakley will not honor any warranty for glasses purchased from ebay, even if they were real. Also, we noticed that he did not once say the glasses were authentic. And he also adds, "What you see is what you get." These two tiny clues offer some insight into what you will end up with in your mailbox.
5. Power point five:
Get a second opinion.
[
Assessment
] No second opinion is needed as the evidence against these glasses via the listing images was conclusive enough to confirm it a fake.
---
[The Damage]

These sunglasses ended with 25 bids, and sold for $96.00. Another example of how $100 could have been saved with a few simple tips. (The good news is that the buyer earned $1.89 in ebay bucks!)
---
Summary:
Power point [
1
]
†
Power point [
2
]
†
Power point [
3
]
†
Power point [
4
]
†
Power point [
5
] --
---
Oakley Sunglasses
Oakley for Men
Oakley for Women
Oakley Polarized
Oakley Jawbone
Oakley Frogskins
Oakley Juliet
Oakley M Frame
Oakley Blades
Oakley Half Jacket
Oakley Radar
Oakley Radar Patch
Oakley Thump
Oakley Thump Pro
Oakley Thump 2
Oakley Radar Range
Oakley O ROKR
---
Case Study 1
Case study 2
Case study 3
Case study 4
Fake Coach Craigslist
---
Sunglasses studies
Fake Oakley ebay
←
---